After my pleasant experience with the Modelmates Rust Effects, I thought I should try out their Verdigris as well, being a bit of an aficionado of liquid oxidation products.
This one comes in the same size bottle as the Rust Effects, and has the same metal ball inside to help with mixing. It also has the same smell, indicating some sort of alcohol or solvent in the mix.
Here's what you get, how the paint appears, and how it looks fresh out of the bottle on a palette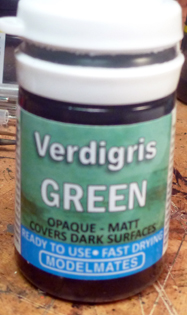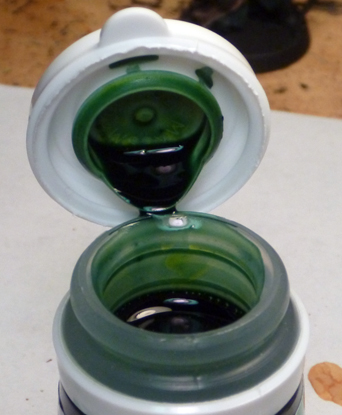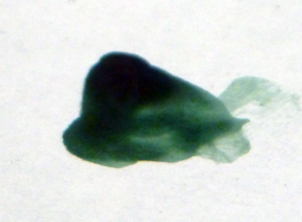 We'll test it on a copper and bronze wheel
(Vallejo Bronze 998, Reaper Master Series Coppery Orange 09102)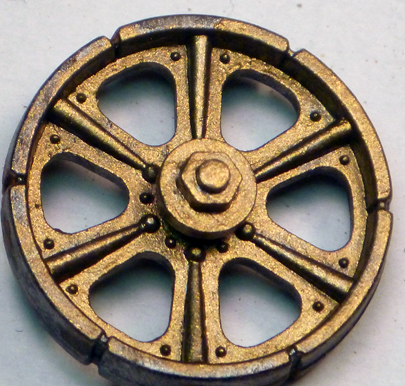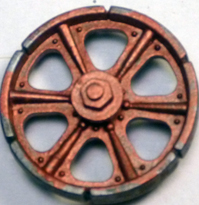 The first thing to note about this product is that it doesn't end up looking the way it does when you first apply it. It looks like a dark green glaze out of the bottle, and if you're thinning it, you won't see too much at first. Set it down, and give it a few minutes to dry. As it dries out, the carrier seems to evaporate, and the dye is left on the piece, with a bit of a physical effect. it looks just the tiniest bit rough, on top of your base coat, which adds some realism when you consider the process of corrosion that results in the effect you're trying to replicate.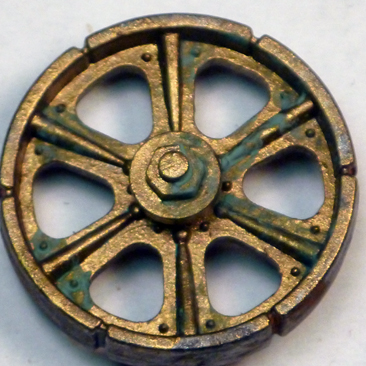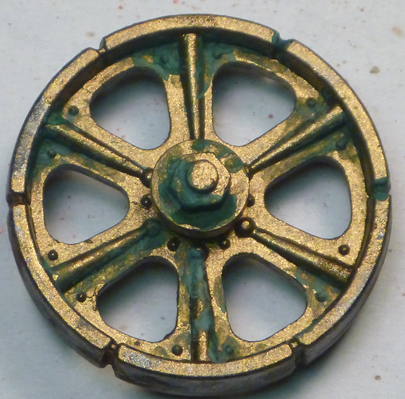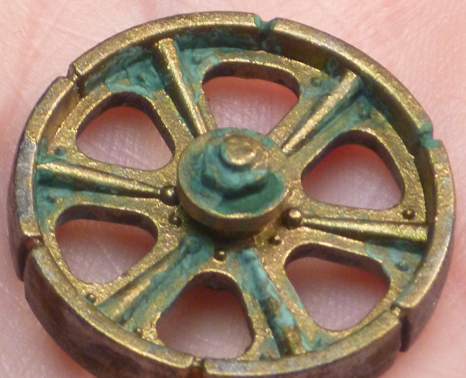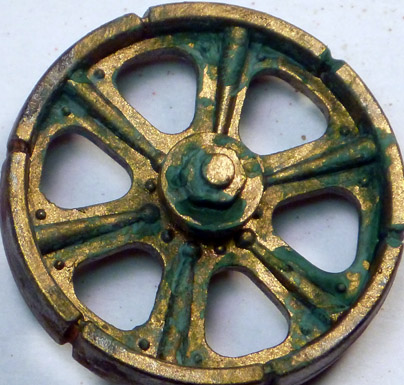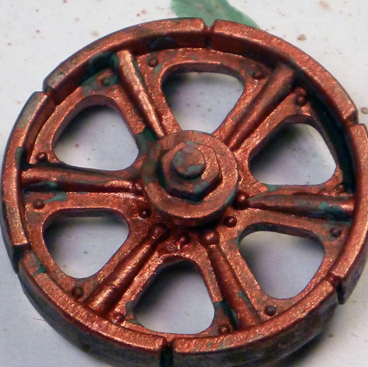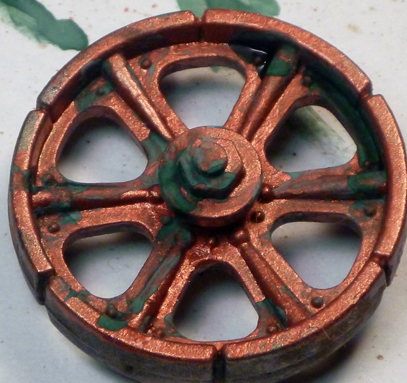 I really liked how the Modelmates green layers- you can let it pool, dab, wash, and get various effects by applying it over earlier coats. The only thing I noticed was that it does get darker and more intense as you go, which is sort of the opposite way you want to finish off verdigris.
(It should also be noted that this is a specific green verdigris, and the others I've tested tend to aim for the turqouise blue variety. Modelmates has a blue version, but I only aquired the green for this review. My hunch is that the blue probably doesn't get quite as dark quite as quick, being a lighter hue, but this is speculation)
So despite setting out intending to only review single-part products that were meant to be used right out of the bottle, I decided to see what could be done with this nice mottled green I'd built up, with as little extra work as possible. I mixed some white into the green glaze, and dabbed/drybrushed a little bit on some of the edges I'd already painted. Then I put a quick VMC Smoke wash over it to level it out a little.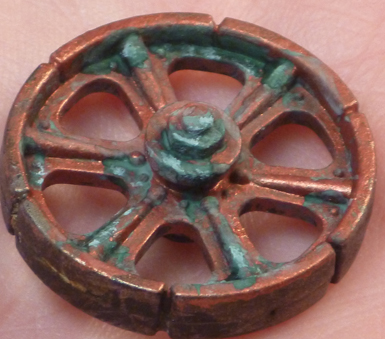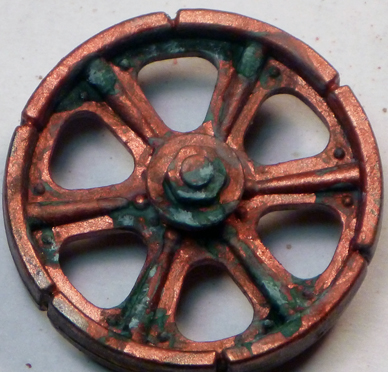 With just a few extra steps, the result is alot better. However, even without this highlighting, I think the Modelmates is the best out of the bottle verdigris product I've tried so far. It allows you more variance and control, and just plain creates a nicer effect.
Now that I've tested a few of them, here is my current ranking:
Modelmates Verdigris Effect Liquid - Green
Vallejo Verdigris Glaze 932
Also don't forget that if you don't mind spending a little more time, you can get better verdigris effects by hand, using the paints you likely already have.
Here's how!