I realize I'm woefully late to the party with this one, but if like me you don't pay too much attention to games generally, then you may also not have seen this.
Limbo.
Really great prince of persia style puzzle/timing platformer in game play, but where it really shines is in its aesthetic.
I've been playing it on my tablet sitting on the couch in the dark at night and it's great.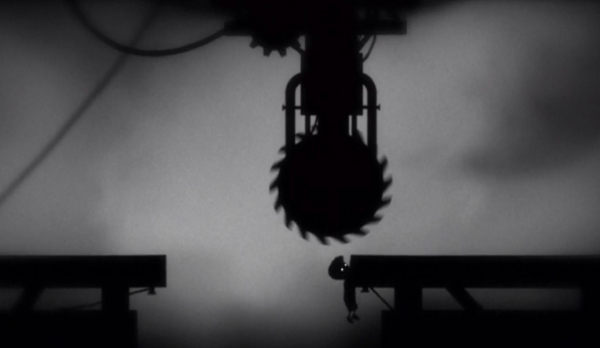 They have a more recent followup, but that one is still only available on steam... hopefully it'll get to Android before too long.
Inside: